The "old German families" in Charleston which are connected with the Horlbeck family were the Siegling family and the Schnierle family.
1852, November 9th married Elizabeth Ottilie Siegling (1830 – 1912) the architect John Horlbeck (1817 – 1892). He is a grandson of Johann (John) Adam Horlbeck (1729 – 1812), who immigrated about 1764 to Charleston/South Carolina together with his brother Johann (John) Peter Horlbeck (1726 – 1797).
The brothers occupation was mason and architect. Today you can find the Old Exchange Building and some other buildings in Charleston.
In Honor of both are the Horlbeck Alley and Horlbeck Creek.
Some of their descendants were also architects.
Henry Horlbeck (1776 – 1837), the son of John Adam, was married to Margaret Buckingham (1778 – 1835) and his son John Horlbeck were architects in Charleston.
A brother of John Horlbeck, Henry Horlbeck jr. (1800 – 1872) was married to Eliza Schnierle (1813 – 1883).
Elizabeth Ottilie Siegling was a daughter of Johann (John) Zacharias Siegling (1791 Erfurt – 1867 Mount Pleasant) and his wife Anna Mary Regina Schnierle (1805 Charleston – 1896).
The ancestors of John Zacharias Siegling were scientists in Thuringia/Germany.
An overview of the Siegling Family tree you can see here:
Siegling Family in South Carolina 
The grandfather Johann Valentin Siegling (1727 Suhl – 1801m Erfurt)  and the father Johann (John) Blasius Siegling (1760 Erfurt – 1835 Erfurt) were professors at the university and other schools in Erfurt.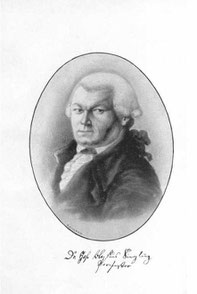 In the year 1777 August Neidhardt von Gneisenau (1760  - 1831) studied at the university of Erfurt. For some months he lived in the home of Johann Valentin Siegling and was a friend of Johann Blasius. Both were in the same age and they were friends livelong.
Later August Neidhardt von Gneisenau was a wellknown prussian general.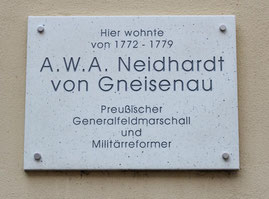 Erfurt / Thuringia,
Marktstr. 7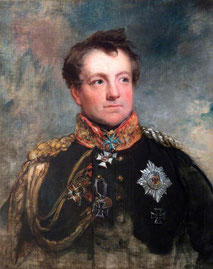 Johann Blasius Siegling had two brothers, Georg Siegmund (1761 Erfurt - ????) and Johann Heinrich (1766 Erfurt – 1827 South Carolina).
In 1825 the "Allgemeiner Anzeiger der Deutschen" published a short notice that Georg Siegmund in 1798 went to Russia and Johann Heinrich in 1798 went to America.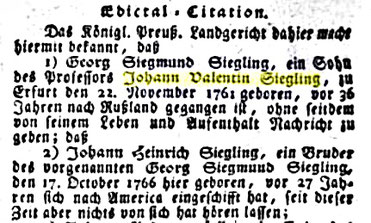 Johann Heinrich Siegling lived from the year 1798 also in Charleston/SC. He died 1827, September 10th.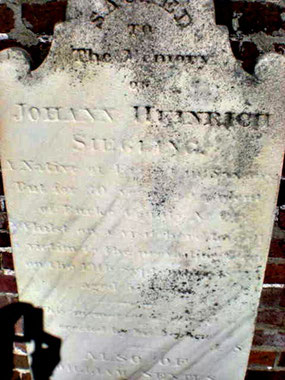 Johann Blasius Siegling was Prof. of Mathematics and militarical architecture at the University of Erfurt. Later he was Prof. at the School of Art in Erfurt.
He published some technical articles and drawings.



Together with his wife Anna Regina Schröter (1771 – 1836) he had 16 children, the oldest son was Johann Zacharias Siegling, he immigrated in autumn 1819 to America.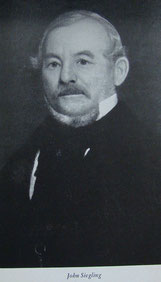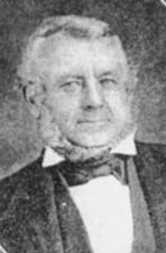 In the year 1803 he got his communion in an Erfurt church, where some cneturies before Martin Luther was a pastor.
He started with an apprenticeship as carpenter, after finishing he worked for two years in Erfurt.
When he was 19 years old he left 1806 Erfurt. He had jobs in Eisenach, Fulda, Frankfurt/Main, Mainz, Darmstadt, Stuttgart, Karlsruhe, Straßburg and Nancy and Paris in France.
In Paris he viewed the marriage of Napoleon I. with Marie Louise of Habsburg.
Paris was also the place of the change of his life. 1810, April 25th he went to Sebastien Erard, a producer of pianos. Johan Zacharias Siegling became now an instrument maker (pianos).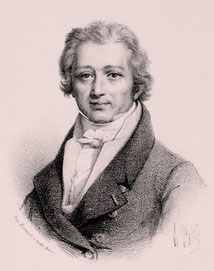 In 1813 he finished his first piano. This was a great success for him.
He left Paris in 1814 and went via Amsterdam back to Erfurt.
Between the years 1815 and 1819 he lived in London. Ireland and Scotland
1819, September 4th he started with a sailing ship from England to New York and arrived Charleston 1819, November 10th. His first place of residence was
Broad str./King str.
Here he established the "Siegling Music House"  .
In 1820 he had yellow fever, and in 1823 he married with Mary Regina Schnierle, the daughter of Johann Michael Schnierle (1778 Württemberg – 1844 Charleston). The couple had 7 children.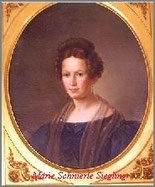 In Charleston he was chief of the German Friendly Society, and for 15 years president.
Two times he lost his property: 1838 was the great fire in Charleston and later by the crash of the United States Bank.
John Z. Siegling was able to speak 4 languages.
He died 1867, October 31st in Charleston.